Steve Hutchinson :I trained as an electronic engineer, then felt God wanted me to share Jesus and the Bible with children and families, which I do working with the charity, Scripture Union.  I love music, listening and playing, and wood turning, that I teach to children at school fayres.  I was elected parent governor in 1992 when I wanted to support the school that my boys attended.  I was grateful for all the school had done for my sons so I continued as a governor after they left.  I want the school to offer the best learning possible, whilst being a friendly, welcoming place and hope that I can play a part in that.  I want to support staff and parents so that the children do the best they can.  I have a special heart for those with learning difficulties or other issues that make it harder for them, and hope that our school will always welcome and be able help such children. (Chair)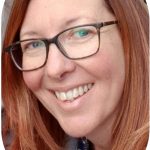 Selena Nield: I have two sons at Hillview in year 6 and year 2 and until two years ago I was a Business Operations Manager of 12 years for a national Apprenticeship provider. I managed a team of Trainers, maintaining quality assurance and also facilitating OFSTED inspections.  Having taken a career break to focus on family life, I have spent lots of time with our boys and have been completing DIY projects around our home. I have been volunteering as group Secretary for Hucclecote Scouts and have enjoyed listening to readers in school. I am able to devote time and be a proactive governor supporting the Hillview family.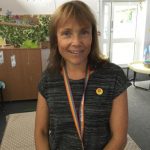 Mrs Hemming: I have had the immense pleasure of being a teacher at Hillview Primary for over 25 years. I am very proud of this achievement. I started at Hillview as a Maternity Cover teacher in November 1993, when my eldest son was just 14 weeks old, and have not looked back since. I am currently a teacher in the Reception Class, which was the position that I first held all those years ago. My specialism was teaching ages 4 to 7 years and I have stuck to this age group throughout. I became SENDCo over 20 years ago and Head of Key Stage One and Foundation Stage nearly 15 years ago. More recently, I have become Assistant Head. I feel extremely fortunate to have been a member of this amazing family and I am very proud of all the children that I have taught, past and present. I firmly believe that children should feel confident and secure in school; that they are treated fairly and with compassion and that they look back at their time at Hillview as a happy and contented time.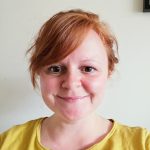 Amy Close: I moved from Somerset to Gloucester in 2017 for my husband's work, so I am still getting used to the area! I am incredibly pleased that we chose Hillview Primary for our children. I have one child in year 1 and another in year 3. I am a secondary science teacher, but outside of work I enjoy all arts and crafts, getting out in the countryside and spending time with my family. I am really excited to be a parent governor at Hillview and feel it's a complete privilege to be getting to know and understand this wonderful school.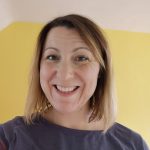 Louisa Scrivener: I am a full-time mum with three daughters; two of which are currently at Hillview. Having lived in Gloucestershire for most of my life, we moved to Hucclecote in 2013, ready for our eldest daughter to commence pre-school at HEY.  We love being a part of this community. 
I worked for 12 years as a Criminal Intelligence Analyst with Gloucestershire Police, which entailed analysis of crime trends using volume data as well as more in-depth operational analysis for major incidents and offences. I have experience of financial, performance and strategic analysis which has benefited me in my role as Chair on the Resources Committee. In order to focus on family life I stepped down from my career and have enjoyed becoming more involved in the successful development of our school.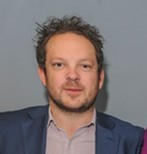 Darren Knight: I am a local authority appointed Governor and took up the role to make a community contribution as a resident of Gloucester.  I am a Director at Cheltenham Borough Council with a background in risk management, business planning and governance.  I have held other governance roles where spent time as a Trustee of the Forest of Dean Citizens Advice Bureau for a number of years and I am also a Peer Review Officer for the Local Government Association.  I am parent with two young children as well as a keen Arsenal fan (someone has to be).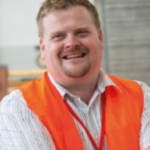 Matheau Woodyatt: As a parent governor, I have two daughters in the school and am invested in the success and performance of Hillview both as a parent as a resident of the local community here in Hucclecote. I have been impressed by the school ever since our first visit when choosing schools for our eldest daughter, and continue to be impressed by the dedication of the teachers and support staff in educating our children. I work in adult education, running a training facility for a roof systems manufacturer and supporting the uptake of construction skills within colleges, as well as upskilling existing contractors and other industry professionals. I look forward to supporting the Governing Body in whatever way I am able.
Dave Stoddart
I've been a Governor at Hillview for over 10 years now. I started as a Parent Governor when my eldest child was in Reception and am now a Co-opted Governor. I believe Hillview is a special place for our children and as governors we work hard to ensure we support the school so that the children can receive the best possible education during their time with us.  The work of the Governing Body has been formally recognised in the last two OFSTED inspections and that helps reassure us that we are doing the right thing.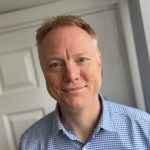 Dan Heaford
I have two children at Hillview Jessica and Sam. I run a company in Gloucestershire which trains adults in their place of work. As such we are in contact with many other businesses and organisations which should prove useful to the school. I hope that my skills in finance, management and training will be helpful and I will work hard to help all pupils and staff.
Philip Knight
Rhian Williams